Sessions with Lady Godiva
I'll tailor the perfect session, aligned with your interests, but you'll always know that I am in control
Sessions with Me are £220 an hour in Kent – near Dartford
London sessions by appointment only and are a minimum of 2 hours, starting at £450
Some examples are below.
For My full list and details of double Domme sessions, keep scrolling down the page…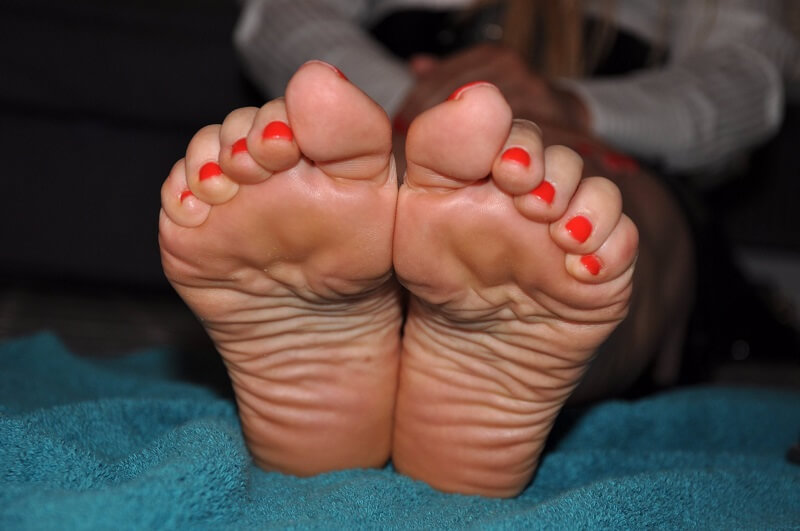 I adore having my feet worshipped. It's a wonderful way to serve me, as it makes me feel divine.
Be my perfect foot slave, caressing my feet, legs and ankles. Kiss them gently, then with passion. Massage the soles of my feet and tease with your tongue.
You are lost in the heady aroma of my female scent.
My sexy feet love to explore too! I'll put my feet upon you for a delightful experience.
You love to watch me wear tight leather outfits and long leather boots
Touch my leather and be wrapped in my long leather coat. Inhale the wonderful scent of leather.
Be under my control while I dominate you looking like this
See how the latex hugs my curves
Be my latex polishing slave and feel the warmth of my skin
Fall in love with my gorgeous latex outfits. Do you prefer black, or love other colours like red?
Contact me now to hear about my wonderful latex collection and book your session serveladygodiva@gmail.com 
Sometimes only PVC will do!
I love wearing this delicious outfit. It is truly stunning… but wait, I have more!!!
I bet you'd love to watch me walk around you wearing this, wouldn't you!
Contact me now to book your PVC session serveladygodiva@gmail.com 
You've done a terrible job on your report and you know you're in trouble
You have to report to my office now!
I'll take you down a peg or two verbally, before punishing you. Get over my knee for a spanking, you useless employee. Perhaps I'll make you worship my feet and stockings, maybe clean my shoes. If you don't you'll lose your job!
Report to my office now serveladygodiva@gmail.com 
I have many ways to make you feel totally humiliated. My close examination of you will put you on the spot.
Turning you into my plaything is my goal and I always get what I want.
Tying you up so you are helpless. Using you as human furniture. Making you drink from a dog bowl.
Dressing you in women's clothing and making you walk in ridiculously high heels.
Perhaps a slutty dance for Mistress.
If strap-on is within your limits, I'll turn you into my little bitch.
Corporal Punishment and Caning
I love administering a good caning… and believe me, it is good.
If you're a CP enthusiast, you will get the session you've been looking for.
My accuracy does not diminish with speed or force. Prepare for a jolly decent beating!
Here's what other people are saying,
"judicial caning expert"
"wow, what an exhilarating and challenging experience"
"She is well worth a visit if, like me, you want a proper beating from a no-nonsense but charming disciplinarian."
Further details on how to book here 
Strapon and / or Sissification
I know that some of you are into anal, but don't want to wear lingerie. But most of you absolutely do!
These go together very well, but for some they remain separate and that's totally fine.
Rather than say more, I'll let you read a few testimonials on this…
"I was totally put at ease with something very modest to ensure I was relaxed and soon a larger strap on was being used on me. I just loved it!"
"I have had the strapon before but this was perfect"
"a vigorous and expert pegging"
"I'd always dreamed of wearing sexy ladies underwear and mistress made this come true. It was so exciting I keep coming back for more"
Further details on how to book here 
Double Sessions
with Mistress Maria (Malone) £400 / hour Kent
These hugely popular double sessions are held on Saturdays only.
You must give a few days notice, as we are both very busy Ladies. We're not just sitting around chatting, waiting for your call.
We are the Queens of Kent and love to play with you in the following ways:
Verbal humiliation, mindfuckery, sensory deprivation, anal and strapon, PVC fetish, foot fetish, sissy, strict office boss or headteacher
Book your double session now serveladygodiva@gmail.com
You will book with a deposit of £200, then pay the remaining balance of £200 on arrival
Kidnap Sessions
with Miss Kitty Bliss
These are specialised sessions which I meticulously plan and execute.
Prepare to be shocked at how real this feels. From start to finish you will be my captive prisoner, with no means of escape.
Interrogation is a skill I have developed over many years. How well will you stand up to this experience?
I often partner with the deliciously sadistic Miss Kitty Bliss for kidnap sessions. These are mainly carried out in Kent, but can be elsewhere in the Greater London area.
Double Naughty Boy Sessions with Lady Amber (£350 per hour, Kent)
You've often imagined a strict teacher bending you over a desk for a spanking. Or better still, over her knee. A good hard caning might be just what you need.
Been thinking about a sexy office boss, taking you down a peg or two for a lousy report. Maybe it's a sadistic auntie who is displeased with your behaviour.
Or perhaps you've committed a crime and yearn for an attractive magistrate, with a wonderfully low-cut blouse, to deliver your punishment.
Whichever your fantasy, this will be even better with two Mistresses giving you your punishment.
These sessions are held every week in Gravesend, Kent. Call or email to book.
Bondage and Leather Sessions with Lady Amber (£350 per hour, Kent)
These double sessions are being held weekly in Gravesend, Kent at the fantastically attractive rate of just £350 an hour with both of us.
Activities include leather fetish, boot worship, leather worship, bondage and breathplay fetish.
Call or email to book your session
Other things I like to do…
Abductions
Adult babies
Anal
Boot worship
Breath play
Caning – mild and severe
CBT – cock and ball torture
CP – corporal punishment
Dildo training
Dog training
Edge-play
Electrics
Enema
Fantasy wrestling
Feminisation
Forced exercise/boot camp
Forced weight loss
Flogging
Foot worship
Forced bi
Gags
Hide and seek
Hoods and sensory deprivation games
Human furniture
Humiliation
Interrogation
Maid training
Medical play
Mummification
Nipple torture
Obedience training
I do not offer intimate body worship
No "arse licking" or "pussy licking" (yes that is exactly what some people actually ask for)
No nudity or sex with you, so please don't ask
Objectification
Pet training
Pony training
Prostate milking
Public humiliation
Role-play
Rope bondage
School room
Slave training
Strap-On
Tickling
Trampling
Watersports
Wax play
Session locations
London
North Kent, near Dartford
Call Me
07847 842254
(+44) 7847 842254
Email Me
serveladygodiva@gmail.com